All homes have varied yard space. Some have major acreage or a full privacy fence that make them a notable benefit to buying a house. Yet many can be conceived as too small or simple to be memorable.  Outdoor space is no longer just for pets, garden or a kiddie pool, if you leave the space untouched, it could work against you. So, I have put together some tips and tricks to make use of your yard space and help it stand-out.
Keep it Neutral, With Just a Brush of Color
You want to leave room for imagination when showing your outdoor living space, so keep your colors simple and plain (creams, whites, etc.) You want the buyer's ideas flowing, however, you don't want to show a boring yard. Consider just a brush of color with throw pillows or an intricately designed planter to bring a bit of excitement. That spot of color draws the attention of the eye and will make an area more interesting
Get Creative With the Old
When getting ready to sell, we tend to throw things out that are old, or just for the sake of having one less hassle. Yet, you would be surprised just how easy it is to reupholster old patio furniture cushions. Remember that brush of color? Spruce up your outdoor furniture with a bit of the newest in trending colors and patterns. Show the buyer a little of what a great look they can create in their new outdoor space.
Integrating Indoor and Outdoor
Do not be scared to bring a little inside to the outside to add a level of hominess. You don't want to bring the whole kitchen outside, but a couple of place settings at a patio table or coasters and a centerpiece can bring a bit of intrigue to an outdoor space. Additionally, potted plants or seasonal bouquets on the patio can integrate the natural space with the man-made, creating the illusion of more yard space.
Understate It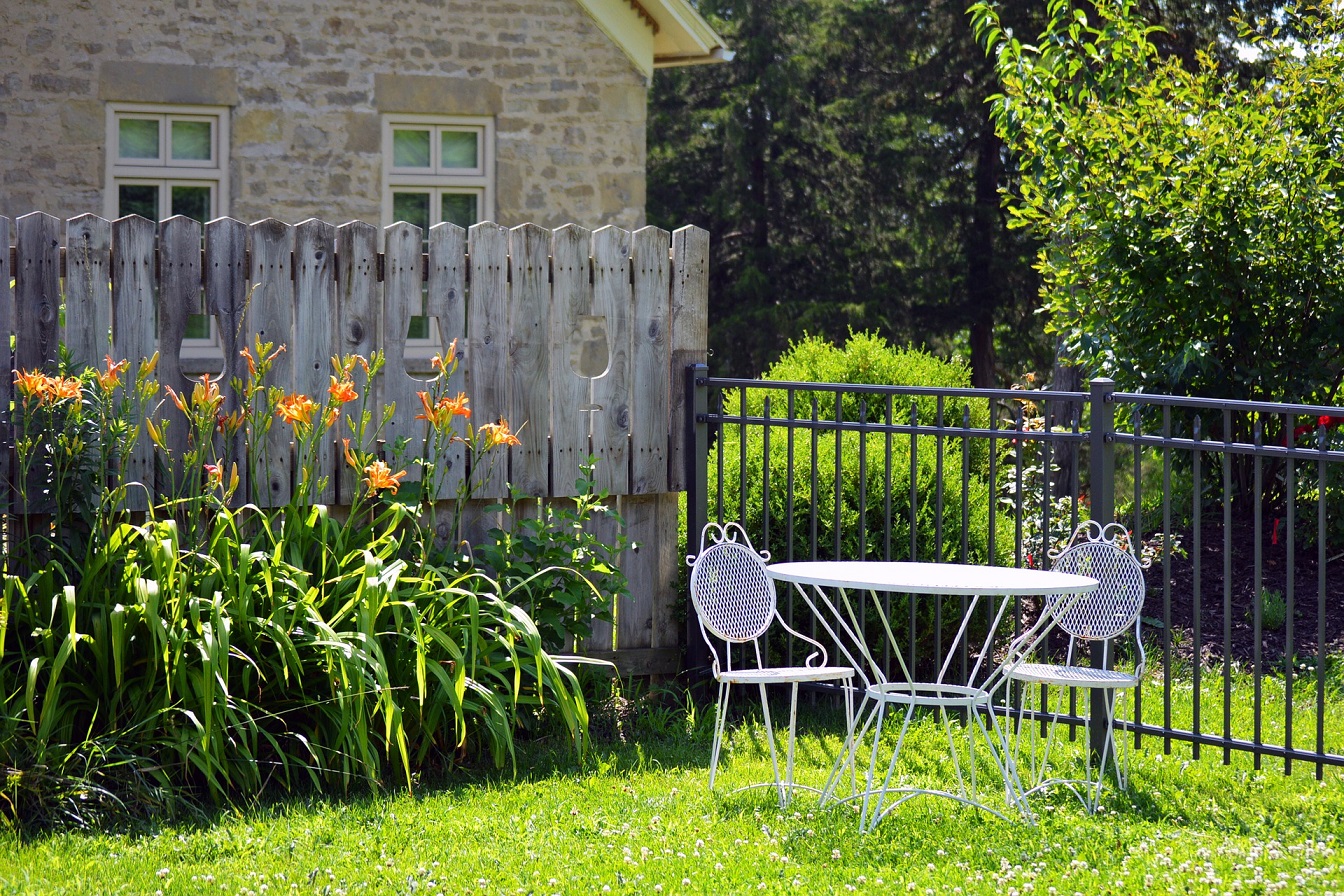 Potential buyers need to be able to view their new life in your house. Buyers are not looking for a house, but their new home. Consider un-cluttering your outdoor space. While a few homey touches draw the eye, too many outdoor toys or yard tools in the corner make the area seem small. Remove the trampoline or soccer nets, and allow the buyer to imagine entertaining in this outdoor space. The focus of a well-staged area will give the buyer the feel of fine weather, tasty food, and good friends. Giving the buyer an overstimulating situation could start a showing off on the wrong foot.
Outdoor living space has become an important consideration in home purchases over the years. Be sure you don't overlook what a great outdoor staging can do to generate interest.  If you want to learn more about staging your outdoor space, please contact Belinda Jacobson-Loehle at Jacobson Realty and Home Staging today.
Sign up now for a FREE copy of my ebook, "The Real Estate Key – What You Need to Know"!
Save
Save
1,086 total views, 2 views today