A while ago, I provided some tips on moving with a pet, but this time I wanted to give you some tips on adding a new dog to your family or getting one for the first time. Read on for ways to get your home dog ready. I'll also include some great local places where you can adopt a dog.
How to Prepare for Your New Dog's Arrival
Whether the dog you're bringing home is a puppy or an older dog, there are several things you'll need to do to prepare your home for your new family member.
Decide who will take care of the dog. Things to think about are:

Who will take your dog on walks or to the backyard and when?
Who will feed the dog and how many times a day?
Who will make appointments with the veterinarian for shots?
How will you ensure that your new dog or puppy receives adequate playtime, love and attention?

Make a vocabulary list. A word like "down" can mean get off the couch, sit down or lie down. Everyone needs to decide on what words you will use as commands for your new puppy and what exactly they mean.
Go shopping. You'll want to buy all the supplies you need for your new dog before he arrives. Things like food and water bowls, chew toys, grooming supplies, bedding, a collar and leash, identification tag and a crate should be on your list. Check with the shelter to find out what kind of food they have been feeding so as not to upset their tummy with a new diet. You can adjust their food later if you wish.
Puppy-proof your house. Tape any loose electrical cords to the baseboards and store household chemicals out of puppy's reach. Also, remove any poisonous plants and rugs or breakables. If there are areas that you don't want puppy to go, put up a gate before his arrival.
Get a veterinarian for your new dog. Find a vet close by for your puppy's annual check-ups and vaccines, and find the nearest 24-hour emergency animal hospital. Post the number on your refrigerator.
Gather your dog's papers. When adopting a dog, he may have previous vet records. Find out when he last got all of his shots and if he's had a flea or heartworm treatment recently. Also, find out if your dog has been spayed or neutered.
What to Do Once You Get Your New Dog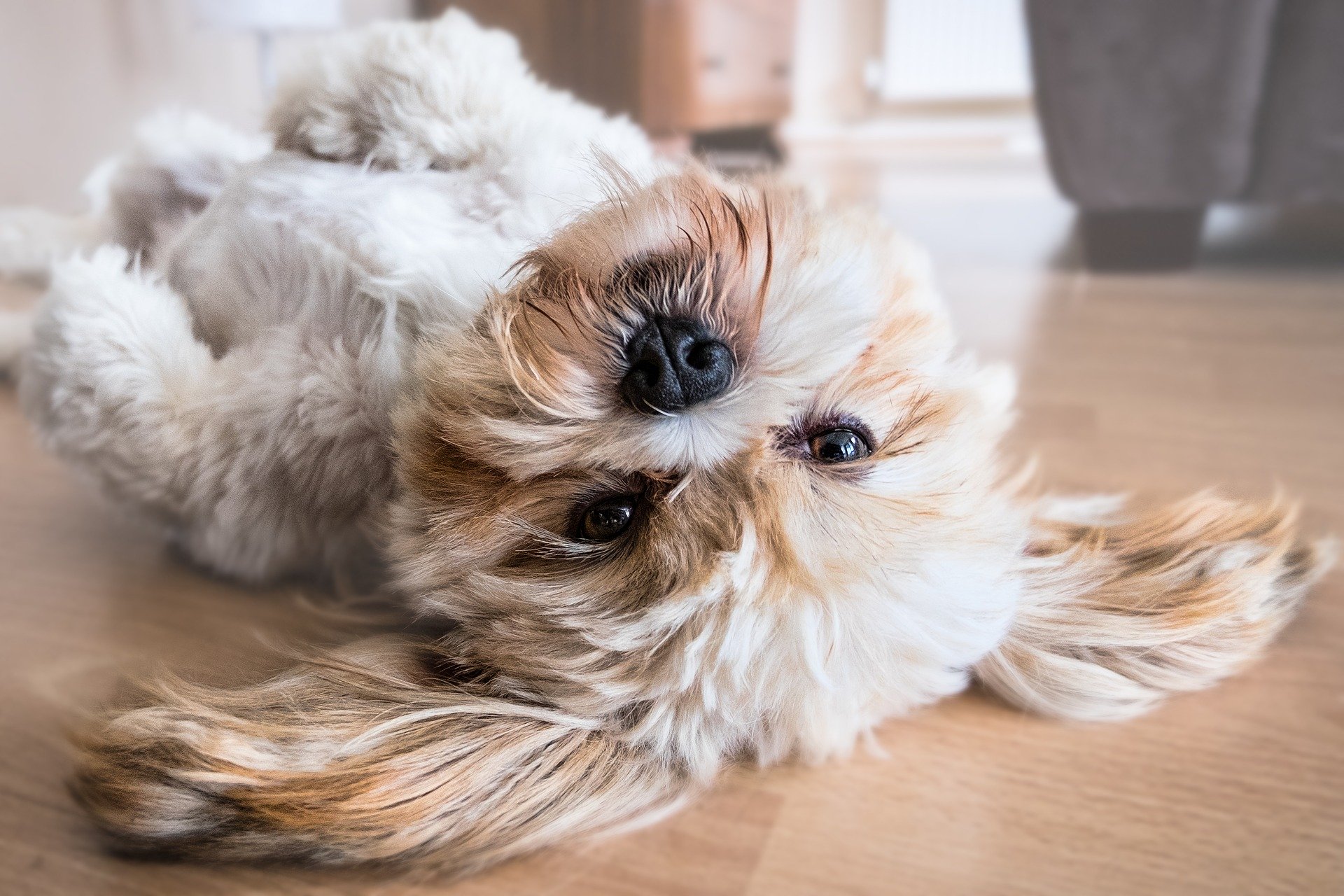 You've prepared your home for your new best friend and it's finally time for his arrival. Here's what to do in the first 24 hours to make his transition to his new home go smoothly.
Bring him home safely. Make sure your new pet has a pet seatbelt or a crate to ride home in, especially if it's a puppy who has never ridden in a car before.
Show your puppy where to go potty. Almost immediately after arriving at your home, show your puppy where his potty place is, whether it's in your yard or on a puppy pad. Make sure to praise him when he does his business.
Love on your puppy, but give him some space. When you first get your four-footed friend home, let him roam around and sniff all the corners to get acclimated.
Replicate his feeding schedule. When you pick up your puppy, find out when he last ate and what his feeding schedule has been. Replicate that schedule at first to avoid gastric distress.
Stick to a schedule. It's important to keep a schedule for your pup not only for feeding, but also toileting, napping, and play or exercise. Your dog will need time with the family, but he'll also need some solitude.
Where to Adopt a Dog
Adopting a pet is preferable to buying from a breeder. The shelters are full of lovable pets waiting for their forever home. Here a few local places where you can adopt a dog.
Looking for real estate services in Gainesville, Haymarket or Bristow? Contact your local real estate expert Belinda Jacobson-Loehle of Jacobson Realty and Home Staging In Gainesville, Virginia today. Also be sure to sign up now for a FREE copy of my eBook, "The Real Estate Key – What You Need to Know!"
829 total views, 2 views today