Free and Cheap Family Entertainment in Haymarket, Gainesville and Manassas, Virginia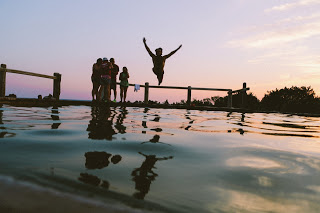 As summer winds down, we want to soak up every last ray of sunshine before it's time to break out the winter coats and boots again. There are plenty of fun, family-friendly activities to take advantage of in the Manassas, Gainesville and Haymarket areas. Here is a list of upcoming free events for you to enjoy while the weather is still warm enough to bask in the sunshine.
The Winery at La Grange

– When is a winery more than a winery? When it holds free concerts on the lawn! Throughout August, enjoy the lovely, vineyard views, hear a variety of performers and bask in an afternoon or evening of relaxation, all at the Winery at La Grange in Haymarket, VA. On certain days, there are even food trucks and vendors. Take some time out for yourself. You earned it!

Virginia Gateway

– Saturdays at 7 a.m. for the entire month of August, there is free sunrise yoga. This class is open level, so if you're just trying out yoga or deepening your established practice, they have what you need here. Virginia Gateway also offers a free Little Tots day through August, when the kids gather to play in the fountain and have fun activities. Regal offers $1 kids' movies throughout the summer. The money goes to charity.

Harris Pavilion

– The Pavilion offers concerts galore throughout the summer and beyond. There are many restaurants within walking distance, or you can pack a picnic lunch and enjoy the eclectic offerings of local musicians. This is the perfect summer activity for parents to introduce their kids to local music in a family-friendly venue, with reasonable decibel levels and at a good time of day for kids to enjoy music without being too tuckered out. The Pavilion also holds a

Friday Night Family Movie

, the

First Baptist Church of Manassas Community Festival

and a Sunday ice cream social.
Here at Jacobson Realty and Home Staging, we pride ourselves on keeping up to date on community happenings. What's more, we participate in them! If you would like more information on our area and the wonderful things that await you when you decide to make this place your home,
contact us
. We'd be happy to tell you all about this place we call home, too.
1,032 total views, 1 views today