Is it already summer? It is getting close to vacations, grill-outs and pool parties. This means it's also time to do an outdoor and vacation safety checklist for your home. Below are some tips I hope every home owner remembers to look over while getting ready for summer.
Kids, Friends and Home
SAFE KIDS – If you have the "go to" home for many children, make sure the exterior is safe! Check the deck rail system to make sure it's secure. No wobbles allowed! Sand those rough spots to avoid splinters and kid drama. Consider built-in exterior lighting on deck stairs. Keep landscaping trimmed to protect kids and keep active play safe. Establish play boundaries for visiting youngsters. This helps the visiting parents rope in excited kids without having to worry about unknowns in your neighborhood.
OUTDOOR GAS AND CHARCOAL GRILLS – Watch out where you fire up that grill. A hot grill, even a foot away from vinyl siding can mean a meltdown of epic proportions, especially when it is already super-hot outside. They are costly to repair and you will never match the existing siding.
LOOK TO THE SKIES – With all the excitement of summer, sometimes we may forget to cover this simple, everyday safety check. Make sure you know the forecast for a few days out, so you can eliminate obstacles that would be dangerous in the rain or thunderstorm. Even a sunny day can bring swift, unexpected weather changes.
HYDRATE – Just as adults and children need hydration, so does your lawn and garden. Water is still the best intake for everything. Consider installing an underground irrigation system or use old fashioned, but reliable sprinklers for the front and backyard areas. Properly watered lawns can help keep down certain pest populations and protect your lawn from embers during a grill out. Don't forget the bonus of play. Kids still love to jump through a sprinkler!
SUNSCREEN YOUR HOUSE – Of course you protect yourself and your children with sunscreen. Remember to do the same to protect your house by planting trees for natural shading and cooling. Can't wait for that tree to grow up? Oversized market umbrellas or large deck canopies are a fashion trend setter that also throw some serious protection on your deck or patio.
Nighttime Safety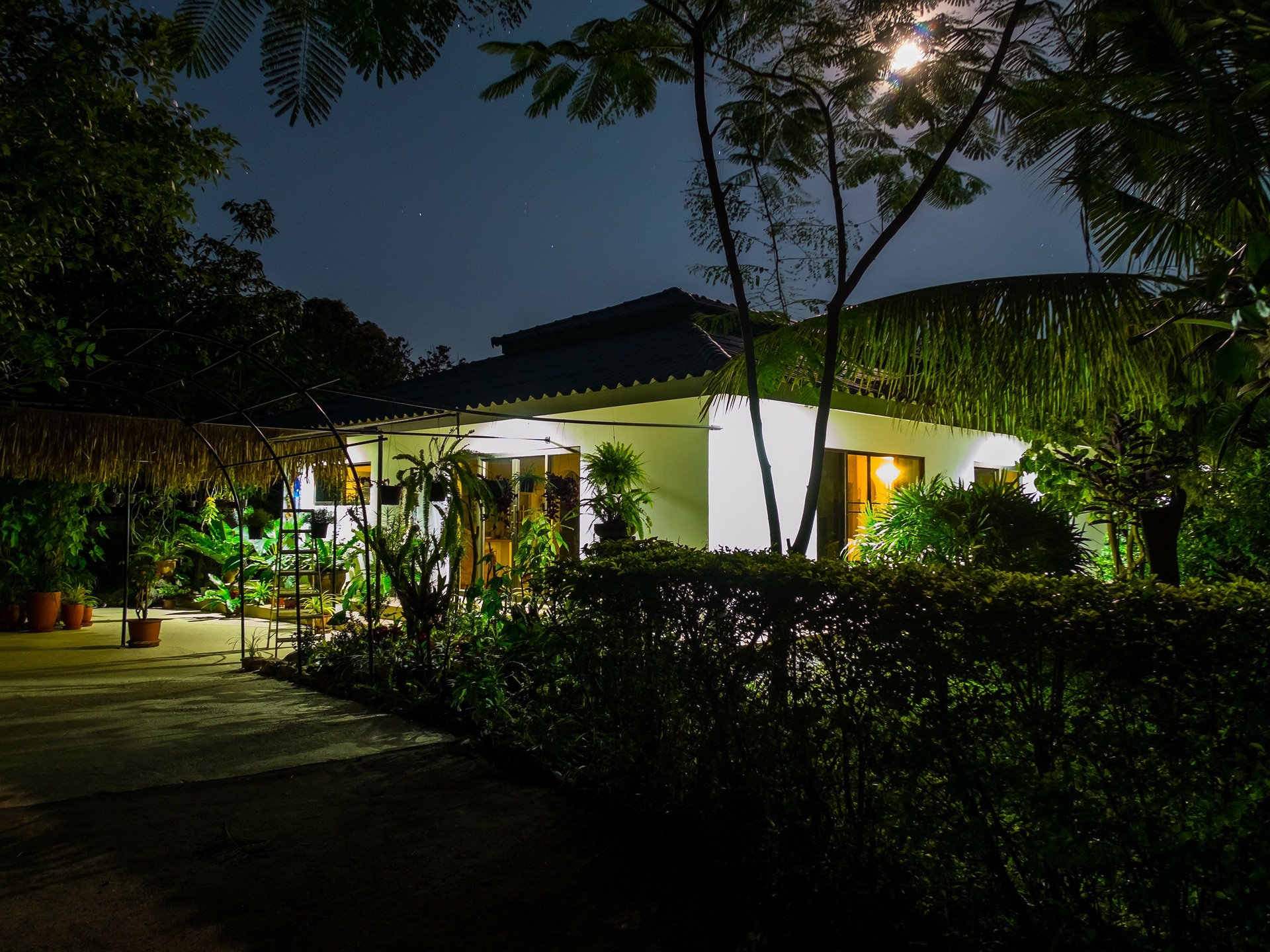 LIGHT IT UP – Lighting up the front walkway is a great way to invite big and small guests at any time. Low light or LED solar lights lining the walkways help visitors navigate around your yard or to your doors during parties. Outdoor lights are great for after-hours safety, as they save on money and light up for you and your guests as you come and go. Eliminate dark areas against your home. Trim hedges and move yard décor that allows for dark areas that may mean a smack to the shin.
While You Were Gone
CELL PHONE SAVVY – Install a simple security system that can be controlled from your smart phone. There is no better way to secure your home and valuables while you are on vacation. New technology available will allow you to have a system with door and window sensors, motion sensors, and light switch timers that can all be controlled from your cell phone.
These are only a few of the things you can do to make your summer safer and anxiety free. I would love to hear your ideas and hope to share them, as well as more of my own, during the summers to come. If you are interested in purchasing or selling a home this summer, please contact Belinda Jacobson-today.
Sign up now for a FREE copy of my e-book, "The Real Estate Key – What You Need to Know"!
1,154 total views, 1 views today