Some days there's nothing more satisfying than having the greenest, lushest lawn on the block. The perfectly edged beds, the deep green hues, and flowers and foliage blooming at their finest bring such utter satisfaction as you park in the driveway. If you pull up to brown or bare spots and a lawn full of weeds and you've weeded and seeded for as many seasons as you can recall, maybe it's time to step things up. Perhaps it's time for you to graduate to an outdoor irrigation system.
Save Money With an Irrigation System
Many of you are immediately thinking of the expense, I'm sure. But if you're one to water your lawn by hand or other measures, you're incurring a lot of wasted dollars and gallons of water. In fact, many homeowners over water when doing so by hand and more than 50 percent of water applied this way ends up as runoff.
Irrigation systems deliver the exact amount of water needed with even coverage of your entire lawn. And, they can be programmed to water at night when less evaporation or burn off will occur. Many newer systems also include rain sensors, which ensure that every drop used is actually needed. You'll love the reduction in your water bill with the installation of an irrigation system.
Save Time With an Irrigation System
No matter how much you love yard work and gardening, you have to admit that it's time consuming and tedious to water your lawn by hand every time. Add up the hours you spend doing this in just one week, and imagine what else you could accomplish if you were given those hours back!
With an irrigation system, you have the hands-off flexibility to have your lawn watered at a time that's best for you. Overnight, early morning or as the sun sets — you decide! You'll also have the peace of mind knowing that when you are away, your lawn is still cared for. No more coming home to a browning yard and withering plants.
Save Water With an Irrigation System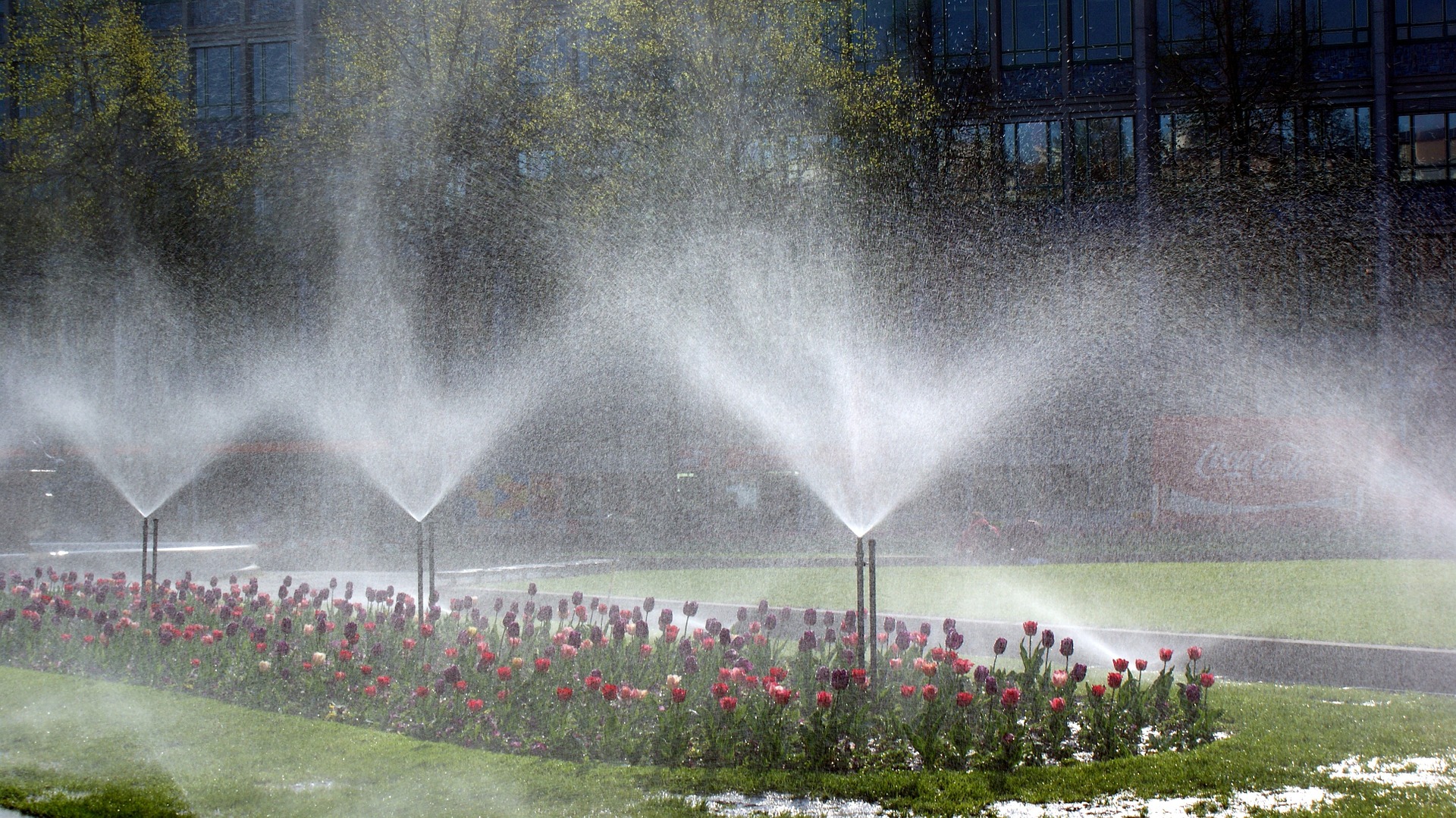 We've covered how you'll save time and money, but you'll also be doing the environment a big favor. Irrigation systems are designed to conserve water and apply only what is needed in each spot. And with their specially designed application processes, they apply smaller droplets or drips, which also prevent runoff and soil compaction. This ensures each drop is used not wasted. As I mentioned above, many systems have built-in sensors that know when water is needed and when it's not, eliminating the ridiculous scene of sprinklers running in the rain.
With three ways to save and the added bonus of having the greenest lawn on the block, maybe today is the day to check out an irrigation system. Take the effort out of watering, and spend your time elsewhere, like updating your interior colors or planning your next remodeling project.
And if you're in the market for a greener lawn and the house that goes with it, contact Belinda Jacobson-Loehle at Jacobson Realty and Home Staging today.
Sign up now for a FREE copy of my ebook, "The Real Estate Key – What You Need to Know"!
1,190 total views, 1 views today