Washington D.C.'s history and culture may be immersed in politics but if you drive 40 miles west you'll find yourself in the heart of Virginia's horse country. Virginia's love of horses and hunting began long before Secretariat won the Triple Crown or the wild ponies of Chincoteague became famous. Historians believe that the American Quarter Horse line began when Virginia colonists bred English bloodlines with native horses to improve their speed. Horses were the backbone of the first Virginia colonies, plowing fields, transportation and hunting game. While the role of horses has changed significantly in Virginia over the years, they continue to be celebrated in Virginia's Horse Country's various events.
Steeplechase Races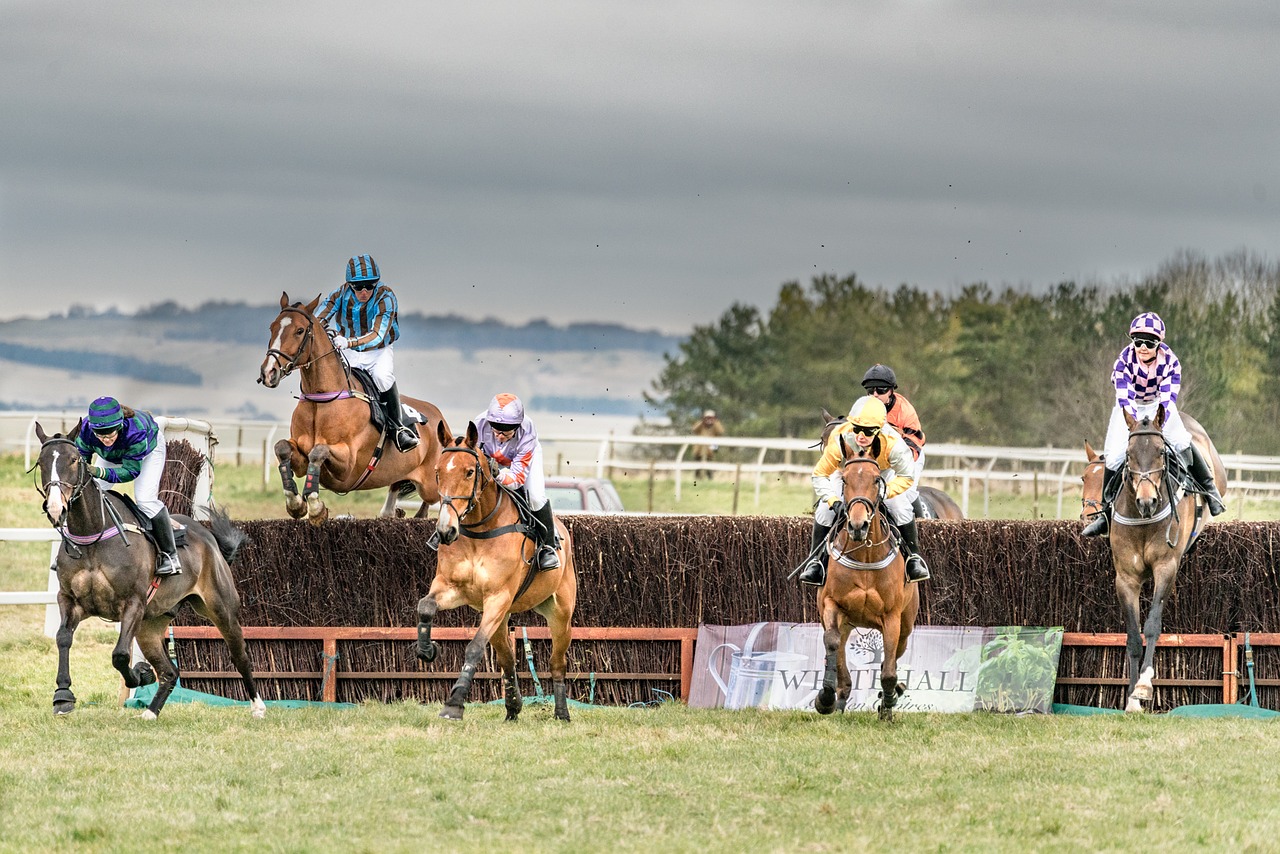 Steeplechase races originated in Ireland when riders would race from one town's steeple to the next. Steeples were used as markers due to their ability to been seen at a distance. The modern version of steeplechase racing is a horseback riding event over barriers on a flat field. Organized steeplechase races ran in Fauquier County, VA at White Sulphur Springs in the 1840's.
"On April 3, 1922, eight sportsmen met at the Fauquier Club in Warrenton and decided to organize a four-mile race between flags over the natural walls and fences of the nearby hunting countryside. Pledging $1,000 to purchase a trophy for the winning owner, they ruled that it be kept permanently by the first owner to win the race three times, not necessarily in consecutive years nor with the same horse. Just 34 days later, they held the first Virginia Gold Cup race," states Virginia Gold Cup's website.
The Virginia Gold Cup Races
In 1982, Gold Cup found its permanent home at the Great Meadow in The Plains, VA thanks to news executive and philanthropist Arthur W. (Nick) Arundel. Arundel purchased the property, then scheduled it to become a huge housing development, for a new racecourse and to preserve the land in open space. Great Meadows holds two Virginia Gold Cup events each year, Virginia Gold Cup and International Gold Cup. These two steeplechase races are the largest outdoor social events held in Virginia, drawing 60,000 spectators on race day.
International Gold Cup will be held on Saturday, October 27, 2018. Gates open to the public at 10 a.m. Spectators can enjoy the Terrier Race Exhibition, opening ceremonies and tailgate contests while waiting for the first race to begin at noon. Food and beverages can be purchased onsite or guests can bring their own picnic baskets. Spirited wagering can be made amongst friends or place your bets at one of the betting terminals. Tickets for the event go on sale beginning on July 10th at 9 a.m.
Unable to make International Gold Cup this fall? No worries. Virginia Gold Cup is usually held the first Saturday in May.
Make no mistake, these events are as much about the tailgating along the rails and Member's Hill as they are about the horses.
For additional information visit: vagoldcup.com
Looking for real estate services in Gainesville, Haymarket or Bristow? Contact your local real estate expert Belinda Jacobson-Loehle of Jacobson Realty and Home Staging today. Also be sure to sign up now for a FREE copy of my eBook, "The Real Estate Key – What You Need to Know!"
2,264 total views, 1 views today