Your yard makes your home's first impression to potential buyers. And you want to leave a lasting impression when your house is on the market. Once you're settled into your home, you could create an outdoor oasis that you can enjoy with family and friends for years to come.
In today's technology-obsessed world, more people are turning to the outdoors as their retreat from screens. This shift in our thinking shows in landscaping trends in 2019. Here are our favorite trends that you can use to make your home a more enjoyable, relaxing place while also boosting your curb appeal.
Heat things up
Create cozy ambiance by adding a touch of fire to your outdoor living space. Consider adding an outdoor fireplace to add value to your home or install a portable fire pit to enhance décor to give people a place to warm up and converse on chilly evenings. You can also add infrared or propane heaters so you can enjoy your outdoor space year-round.
Focus on ecology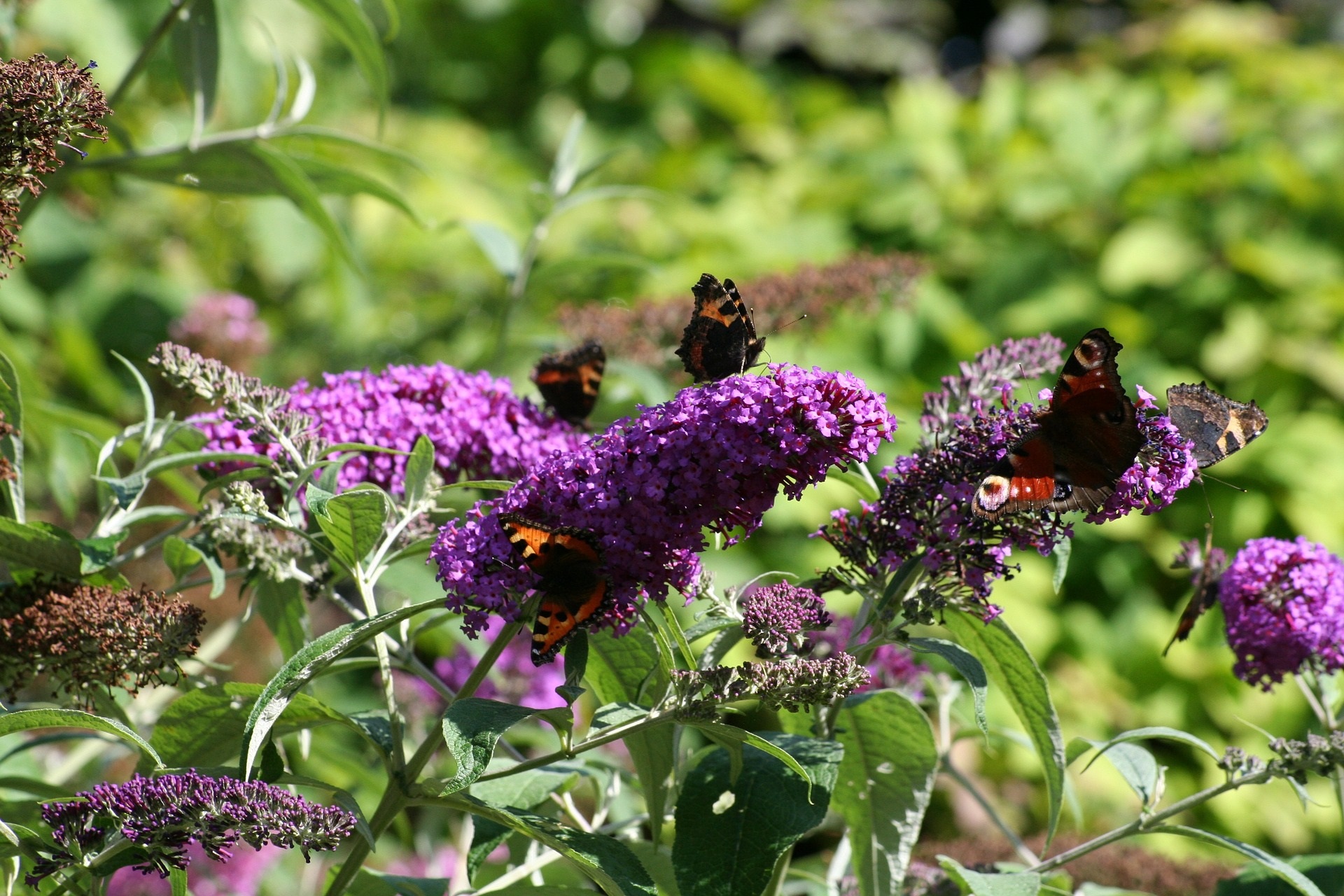 There is a big move toward eco-conscious gardening with so many species of pollinators at risk for extinction. You can plant a pollinator garden with flowers that will provide nourishment and attract pollinators. Consider planting a Summer Lilac, or "butterfly bush," to add color to your yard and attract beautiful pollinators. Use plants native to your area to help local pollinator populations. Keep your use of fertilizers and other harmful chemicals to a minimum.
Keep things low-maintenance
You want to create a place to enjoy yourself outdoors, but that doesn't necessarily mean you want to spend all your time maintaining it. Low-maintenance, native landscaping is a trend that can save you tons of time and still give you an enjoyable outdoor space. You can make your lawn more low-maintenance by adding an irrigation system so you don't have to worry about watering. You can even cross mowing the lawn off your to-do list with a new robotic lawnmower!
Grow your own food
Adding edibles to your lawn adds beauty and functionality to your space. You can grow an herb garden in a planter so you always have fresh herbs on hand. You can also mix ornamental plants with edibles in your garden for some fantastic arrangements. If you don't have a lot of space, you can grow tomatoes in hanging baskets on your porch, deck or in your yard.
Looking for real estate services in Gainesville, Haymarket or Bristow? Contact your local real estate expert Belinda Jacobson-Loehle ofJacobson Realty and Home Staging today. Also be sure to sign up now for a FREE copy of my eBook, "The Real Estate Key – What You Need to Know!"
Here's what client Faline Davenport of Gainesville has to say about us:
"Belinda is amazing! She is extremely professional and is great to work with! She handled the listing and sale of my condo with attention to detail, timeliness and kept me informed every step of the way. She went above and beyond to check on the property often and to make sure everything was going well. She was always quick to communicate and transfer any necessary information. She is very trustworthy, and I would highly recommend her to anyone looking to sell their home/property."
584 total views, 1 views today