Your Horses are at Home in Western Prince William County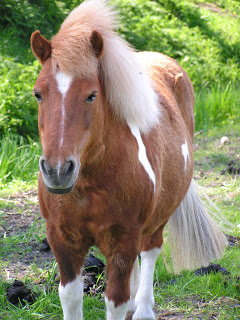 The beauty of living in Western Prince William County is that it has something for everyone. The country mouse and the city mouse are both equally at home here. There are bustling suburbs and peaceful countryside, all within about an hour's drive. Equestrians and horse enthusiasts alike will love the variety of horse trails that are all around the county. Here are just a few area horse trails you can enjoy.
Manassas National Battlefield Park –With horse trailer parking at the intersection of Route 29 and Featherbed, this National Park trail offers more than just a place for you and your horse to explore. You will trot down the trails of history together. There are monuments and a visitor's center along the trail for you to explore area history. (You can purchase a park pass at the visitor's center.) Come out and enjoy 50 miles of natural surface and some wood chip covered trails. A bonus of this trail – there is no standing water nearby, so there are hardly any bugs. There are so many different trails here, you can ride all day and not cover the same two places twice. Be aware, though, that some trails are for pedestrians only.
Nokesville – There are two trails in Nokesville — The Nokesville Park Equestrian Trail and the Valley View Park Equestrian trail. Nokesville Park is located on Aden Road. It has a sand ring trail for working and training purposes that you can use in conjunction with the horse trail. Explore 3 miles of natural surface trails here. You can find a slightly shorter natural surface trail at Valley View Park at 11930 Valley View Drive in Nokesville. This trail is perfect for short rides and natural challenges for training.
Haymarket – Haymarket also has trails located in James Long Park and Silver Lake Regional Park. James Long Park has a well-established trail in the community with about 5 miles of natural surface. There is plenty of horse trailer parking and a sand ring near the trail for training. Enjoy a scenic ride around a 20-acre lake, meadows and forest at Silver Lake Regional Park Equestrian Trail. This natural surface trail is about 4 mile long.
Gainesville – Conway Robinson State Forest Park is a 400-acre park, plus a wildlife and wildflower sanctuary. This historic and scenic area allows people ages 16 and up (with a permit) to ride horses through the forest, explore the Manassas Gap Railroad bed used during the Civil War or stop to enjoy a picnic.
Manassas – Ben Lomond Trail is a two-mile natural surface. There is no trailer parking available at this site. It's located at 7500 Ben Lomond Park Drive in Manassas. Bull Run Regional Park in Centreville is adjacent to Manassas. There, you can explore 9 miles of flat, dirt trails through the woods. There are some steep bank water crossings and some marshes with boardwalks, so it's not recommended to ride here after heavy rains. This trail offers beautiful scenery with wildflowers and wildlife.
Make yourself at home and your horse at home! Learn more about life in Western Prince William County by contacting Jacobson Reality and Home Staging today.Discover the natural beauty in our communities.
Jacobson Realty and Home Staging (JRY) was established by Broker/Owner Belinda Jacobson-Loehle in April 2002. Belinda is a native Washingtonian who grew up in Alexandria, Virginia and has lived and worked in Gainesville, Virginia since 1995. She has been a licensed broker since 1989. 
The JRY mission is to provide professional advice and analysis, maintain clear and consistent communication and serve clients with respect. The home buying and selling process can be an exciting and stressful experience. Our goal is to make it smooth, educational, enjoyable, quick and as financially beneficial as possible. 
The desire of JRY is to exceed your expectations to find the home you love or sell the house you have for a deal that is right for you!
1,192 total views, 1 views today