What is a Buyer's Agent?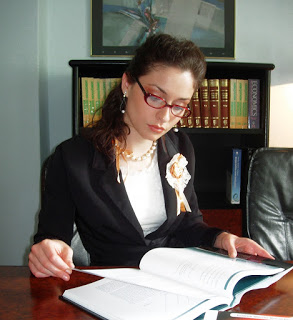 Homebuyers (especially first-time homebuyers) need an advocate and a fiduciary to represent their best interests. This person is called a buyer's agent or a buyer representative. Although buyers can represent themselves in a real estate transaction, just as a defendant can represent themselves in a court of law, do you really want to take your chances with what is often the largest, single investment you will ever make? If your answer is no because you want the best information, the expertise of a knowledgeable agent and someone who understands the latest laws and best practices, not to mention the best deal, then read on!
Typically, the home seller pays a commission to the listing broker, who then pays a portion of that commission to the selling broker or cooperating broker. The actual listing agent and the selling agent (a.k.a. the buyer's) agent, are paid directly by their respective brokers. With a few exceptions, no one gets paid until the transaction closes.
In the age of online shopping, sometimes buyers think they can easily find the best home options themselves without the aid of an agent. But often, listing information available to the public is outdated, unavailable or contains misinformation. Realtors, and thus buyer agents, have more reliable resources, and access to the most current home listings and price changes. A seasoned agent will know how to provide information on market trends, statistical changes and the latest impacts on the local economy. Your buyer agent will become an important source to you so that you can make a well-informed buying decision.
A buyer's agent is someone who is solely in your corner, looking out for your interests. When you sign a Buyer Agent Agreement, he or she will commit to getting you the best possible price and protect your financial information, thus creating a fiduciary relationship.
The agreement between you and your agent ensures everyone knows the expectations of the transaction. Your responsibility to your agent is to work with him or her exclusively. Once you've signed an agreement, you shouldn't call another agent to see a property, even if your heart is in the right place and you are trying to save your agent some time. And never give your personal information out to another agent while you're working with your agent. Finally, let your agent know very clearly what you're looking for so he or she can find all the homes that fit your precise criteria.
Once your dream house has been found and you are under contract, your buyer agent will refer you to other professionals you may need such as lenders; inspectors home warranty companies and anyone necessary to assist you in getting the best advice at all times.
The buyer agent will also oversee inspections and repairs, maintain proper communication between all parties and provide you the resources and guidance you need to ensure a smooth, hassle-free experience. From start to finish, your buyer agent will be at your side, until the final questions have been answered and all matters have been resolved at the closing table.
Buying and selling real estate is a cooperative effort and Jacobson Realty and Home Staging has years of experience representing buyers, empowering them to make confident decisions. So protect yourself with professional advice during one of the largest transactions you may ever make in your lifetime. Contact us today.
829 total views, 1 views today