As a realtor, I want to have as much credibility as possible with my clients. I also want to be in the best position to help you through the home-buying process. Being an ABR (Accredited Buyers Representation) Certified realtor helps me give you the best home-buying experience.
What Is ABR Certification?
As a realtor with an ABR Certification, I am a real estate buyer agent especially qualified to work directly with buyer-clients at every stage of the home-buying process. I am specifically prepared to represent buyers in a real-estate transaction and provide a level of service and degree of fidelity that sellers are accustomed to.
Benefits of Being an ABR Certified Realtor
Being an ABR certified realtor doesn't just give you more skills and knowledge to help home buyers, you also get access to specialized information, programs and updates that keep you up-to-date on real estate issues and trends. Additionally, you get members-only publications, marketing tools and resources. ABR certification gives you access to networking and referrals.
In order to become an ABR designee, here are specific requirements that have to be met. Requirements 2 through 4 must be met within three years of completing the ABR Designation Course.
Completion of the two-day ABR Designation Course and 80% or better on the exam
Completion of one of the ABR elective course with 80% or better on the exam
Five completed transactions in which you acted solely as a buyer's representative
Maintain active and good membership status in the Real Estate Buyer's Agent Council (REBAC) and NAR
Once you've completed all these steps, you submit your application and documentation of your five completed transactions.
Why You Should Choose an ABR Certified Realtor
An ABR certified realtor:
Will be able to assist you in selecting a mortgage lender who will work for you by advising you on different financing options, get you pre-approved for your home loan and work closely with you to keep you informed all the way to the closing table
Can help you understand the complete, end-to-end home buying process through to the closing table and beyond
Can identify what you are looking for in a home and help you find available properties that fit within your specifications
Will advise you of market statistics of homes in your area
Will show you the latest trends such as average days on market, SP/LP (sale price/list price) ratios and more
Will look at properties for you in advance of a showing
Will find and disclose all available information about your top choices including information in public records and potential defects with a home
Will do a CMA (Comparative Market Analysis) so you can make the most informed decision before making an offer
Can use the ACCE Negotiation Methodology
Can obtain seller disclosure information and review it with you. They will also explain the importance of the due diligence period and having an inspection done by a certified home inspector
Can provide answers from other professionals for you if they don't know the answer to your questions
Will be able to recommend home inspectors, closing attorneys and other professionals
Will be there with you during the due diligence home inspection and help you determine the list of repairs that need to be done by the seller (They can also negotiate on your behalf concerning these repairs.)
Can coordinate communications between the listing agent, lender, attorney, title company, appraiser and other professionals essential to keep the closing date on schedule
Will accompany you on the final walk through prior to closing to ensure the property is in the same condition as when you entered into the contract and also ensure that repairs have been properly performed
Will accompany you to the closing table and be there to resolve any last-minute issues to ensure a successful closing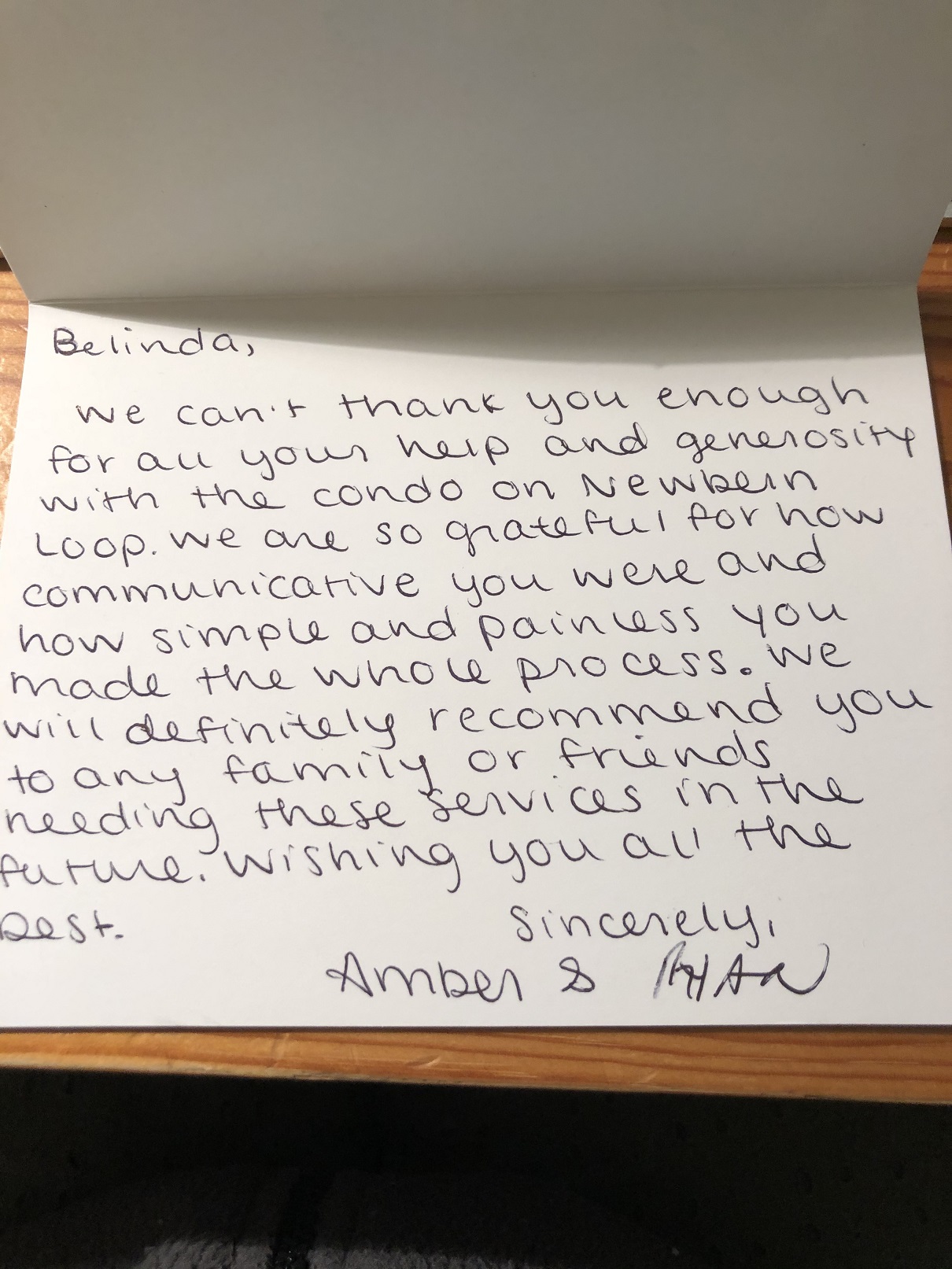 All this means is that I will be able to help you more efficiently when you are ready to look into some local real estate. Contact me and I'd be happy to help!
Looking for real estate services in Gainesville, Haymarket or Bristow? Contact your local real estate expert Belinda Jacobson-Loehle of Jacobson Realty and Home Staging In Gainesville, Virginia today. Also be sure to sign up now for a FREE copy of my eBook, "The Real Estate Key – What You Need to Know!"
902 total views, 4 views today