Establish Your Team. Know What to Look for in a Loan Officer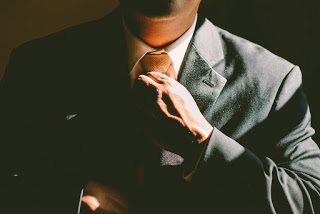 Select a local professional with a good reputation – Personal referrals are best when looking for someone to handle your home loan. If your realtor already has some trusted loan officers, fantastic! Obtain referrals, shop around and do some research by reading reviews online. You can find a loan officer anywhere in the country, but staying local with your selection works best. When issues arise and the appraiser needs to be contacted and communication is urgent, you want someone who is responsive and able to maneuver quickly within the local marketplace. It's your safety net to a successful transaction.
Good communication skills – Often times a move accompanies a major life change, like a marriage, divorce or job change, and you want someone who is sensitive to that. You need someone who is caring and dialed into your financial goals, and can effectively communicate in the way that is best for you. Not everyone likes text messaging, but other folks can't be reached without it.
Experience – Ask how long your potential loan officer has been in the mortgage business.  You want someone with experience, but that's not to say a new loan officer won't work just as hard or harder for your business. It's when challenges are presented and credit issues require counseling that experience matters the most. Do some research on the company to ensure they are reputable, as well. Look for Better Business Bureau complaints on the lending company. Loretta Flynn, Senior Mortgage Advisor at McLean Mortgage Group says, "The lending guidelines are the same for everyone – it is the way a loan officer prepares their customers for the process and guides them through it that separate the good from the exceptional…the loan officer must see the transaction through to the very end and navigate the whole way through the transaction and safeguard that nothing goes awry in the final days before the closing."
Good rates and reasonable fees – It is always best to comparison-shop lender programs and fees, even when you are buying new construction. Aside from a little time, it doesn't cost you anything to complete a loan application. A good deal isn't a good deal until you have something to compare it to. Lenders receive new lending products on a regular basis, but not all lenders have the same products. An evaluation of your credit history and an understanding of your personal circumstance will provide you the details you need to obtain the best quotes. And if you are still uncertain after that, speak with your realtor.
Top-notch customer service – Buying a new home can be smooth sailing if you have a loan officer who prioritizes customer service, works well as a team player with all parties, answers your questions and can circumvent road blocks. In the end, you will need to trust in the team that you have created by relying on their professional skills to successfully get you to the closing table. As Loretta Flynn says, "A Realtor's livelihood is based on a 100% successful execution of their promises to their clients, and the loan officer should hold himself or herself to that same standard for success." Your satisfaction is our success.
If you are seeking an experienced realtor with referrals to solid lenders, contact Jacobson Realty and Home Staging. We will ensure you get the best service possible by working with professionals who are in your corner.
Jacobson Realty and Home Staging (JRY) was established by Broker/Owner Belinda Jacobson-Loehle in April 2002. Belinda is a native Washingtonian who grew up in Alexandria, Virginia and has lived and worked in Gainesville, Virginia since 1995. She has been a licensed broker since 1989. 
470 total views, no views today